Written by Jill Sheets, Relate Contributing Writer
It's the New Year, and you are bored with your bedroom. You are wanting to do something to spice it up, but are not sure what to do. There are many ways to jazz up your room.
The first one I talked about last week. You can always paint your bedroom. That is one big way to spice up your room, but remember what colors you should try to avoid like red, yellow, black and dark blue. Colors can affect your mood.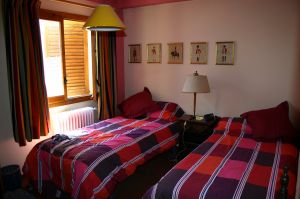 How long has it been since you rearranged the furniture? Grab a friend or your parents and move things around. It could take a couple of times to arrange the way you like it, but it will be worth it in the end.
Growing up, the one piece of furniture that I loved were bean bags. My sister and I even slept in them during the weekend. Bean bags are a great way to add spice to your room. Today, bean bag couches and beds are available.
Grab a cork board, put it on the wall and decorate it. You can put almost anything on it. You can post pictures of your friends, family and pets up there. You can also put up inspirational quotes or messages that you want to remember. I have seen some boards with the person's name on it, hearts, favorite celebrities pictures cut out from magazines. The ways on how to decorate the cork board are wide open, so have fun.
Plants are a great way to add life to your room. Just make sure you do some research before you pick out that special plant. If you have animals, you do not want to get something that is poisonous to them. Also, make sure your animals will not bother it or can't get to the plant.
Add some more light to your room by adding a small lamp either on a bed stand or on your desk. There are many out there from which to choose.
What kind of taste in lamps do you have? What is the style of your room? For me I like the antique table lamps, Oriental and European style lamps. But there are many more styles. There are figurine lamps, Art Deco, candlestick lamps and vase lamps to name a few.
One last way to spice up your room is to add pictures or art to your wall. It does not have to be something bought, even though if that is what you want to do, that's fine. You could put up pictures that your friends or a younger sister or brother has drawn or painted. You could even put your art work on the wall. If you are not big on art, then you could put pictures of your family and friends in a frame and hang those on the wall. There is nothing like having great memories to surround you.
You can also get ideas by looking at magazines and on the Internet for Teen Bedding. Also, check out thrift shop, Salvation Army and a garage sale. I am sure that you will find some cool stuff that you may want to add to your room. But remember, before you do something drastic, please check with your parents first.
Happy Decorating :)