Hillsong United:  Live In Miami
Written by Ellen Marie Hawkins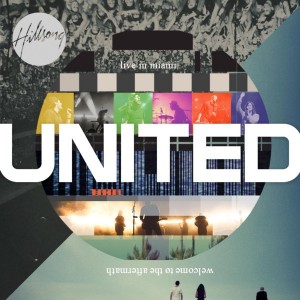 Following their successful album Aftermath from last February and the great reception of "Search My Heart," their biggest radio hit to date, Hillsong United is releasing their first live album in four years.  Drawing from both the strength of last year's release and the power of their live worship, Live in Miami is not just a great album.  It's a fantastic experience.
When they release an album of worship, they receive the criticism that they are not original enough, and when they release an album of originals, they receive the skepticism that they've lost their focus.  When blending both songs that have become staples in church worship worldwide and their latest songs, Hillsong United proves that neither complaint is true, and that pleasing people is far from their agenda.  Keeping their eye on God is.  The results are heart and life transforming.
My favorites are the songs that I recognize from morning worship that make an impact every time that I hear them:  "The Stand," "A Song to Sing," and my personal favorite that I've lovingly renamed the-hope-rise-song, "With Everything."  I don't need to be in Miami for the power of this music to come across.  I don't need to see the band, the visuals, or the hands lifted in praise to know that thousands are feeling the same things I am.  At one point, it's even said that it's not about their (Hillsong United's) voice, but theirs (the thousands in attendance), and he's right.  The most profound moments are when voices are lifted up in unison to bring glory to God.  It's so inspiring to see others touched the same way, feeling the same things.
Hillsong United, however, runs the gamut of feelings and emotions.  Whether they are tender like in "Hosanna," creative like they are in "Nova," enthusiastic and passionate like in "Yours Forever" (ahhh…they ROCK), or focused like they are in "Take Heart" that draws the album (or the experience) to completion, the listeners are right there with them, responding.  All of this, an earbud away, and to the fortunate thousands who have seen them live, a memory away, is a gift.
Live in Miami will be available on February 14.  Please visit www.hillsongunited.com for more information, and be sure to download legally from a digital retailer of your choice.