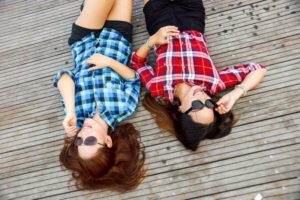 Life, whatever your age, is something that takes a lot of time and effort. It's not until we are able to retire, or snatch a few days on a holiday, that we can truly sit back and think "hey, we've got this". For those who are just getting to the end of their school career and are thinking about college, and even those who have done all of that and are trying to further their careers, there are things that can be done to both prepare you for and release you from the busyness of life.
Organize Your Schedule
Make sure that you know what you're doing on a daily basis, and try to stay a couple of days ahead of yourself. That way you won't burden yourself with taking on too much. Know your limits and try to understand what too much can be to you – whether this is an after-school club or volunteer work for example, if it is tiring you out too much to work effectively at anything else then you need to realise that this is something that needs cutting out. This is something that takes time and experience to master, so don't expect that you'll know exactly what you need and don't need in your life – just go with the flow and see what works best for you.
Organize Your Food
You can't get by on a busy lifestyle without the right sort of nutrition. If you aren't feeding your body the foods it requires to give out a great performance, then you will see yourself lagging in several areas – whether this is not being fit enough to do your daily walk to school or losing concentration on whatever project you're working on, your body needs a good nutritional diet, as explained on She Informed, to sustain a constant operating level. The best thing to do is compare yourself to a car and how much gas and maintenance it needs to keep itself going; it needs a lot more than just fuel and a service, it also needs water and oil and a whole host of other things to make sure it works to the best of its ability. Your body is completely the same.
Organize Your Fun
Don't be so busy that you forget to take time out to have some fun. Make sure that you organise yourself enough that you have the time available to you to be able to go out and give yourself some freedom, but don't feel like you have to hold back on doing anything other than work just because that's what your schedule tells you. Follow the mottos of 'work hard, play hard' and 'all work and no plays makes [insert name here] a dull person' – they're old but they really do hold a lot of powerful meaning. If you don't de-stress once in a while, you won't have the means and the focus to go on and keep doing as well as you're doing … to achieve your potential.