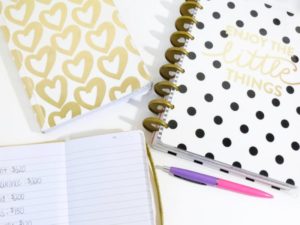 So you've worked your hardest, got good grades, and sent off all of your applications, and it's finally paid off. You've got a place at college! Congratulations! But before you go there are a few things you need to do.
Appreciate what you have now
For a lot of students, that time after high school and before college is the last time that they will be living with their families permanently. That means it definitely worth investing some time and effort into appreciating it as much as possible.
Yes, I know it can be easy to skip ahead to the future in your mind and think about the freedom and independence you will have at college. But there are some wonderful things like spending extended time with your family that you should makes the most of now. So make an effort to grab dinner with your siblings, watch a movie with you folks, and visit grandma as much as your can in your vacation time.
Get organized
The next thing that you need to do to be prepared for College is to get yourself organized. This is actually quite a big task so it's best if you work out how long you have left until you go, which you can use this day duration calculator to do. Then divide up your time and assign specific tasks to each section. Then you won't have a mad rush at the end!
So perhaps in the first week of the vacation, you will pop along to your local department store and buy all the shower items that you will need like soaps, shampoos, sponges, flip flops. Then the second week you can make sure that your laptop is up to scratch or investigate getting a new one. In the third week you can get yourself a planner, and all of the stationary supplies that you will need while at college, and so on until you are ready to depart.
Brush up on your learning skills
Something else that it's a good idea to do before you leave for your freshman year is to take a bit of time to brush up on your learning skills.
Remember that a lot of college is self-directed learning. Which means you need to have a good system of notes organization, and the skills to make them effectively, in place so you can hit the ground running.
Reach out and make friends
Lastly, leaving for college can be a bit of a nerve-wracking time, but being prepared can definitely help alleviate this. One way in particular to do this is to use social media to reach out and make friends before you get there.
Look at platforms like Facebook and Twitter have groups for freshmen of that year group. There you will be able to talk to people that are going to be there with you in your first year. Remember knowing folks before you get there can really alleviate some of the pressure and anxiety that you feel in making such a big life step.