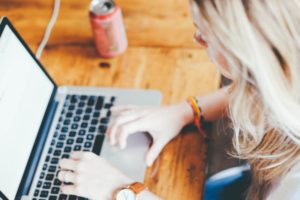 Your teens are arguably the most important years of your life. It is the time where your body changes, you'll grow into an adult and you will have to decide what path to take in life. It can be a scary time, but just remember that what you choose now doesn't have to be permanent, later in life you will be able to change your decisions.
Preparing for life as a college student is a huge task; you'll be faced with living away from home, cooking for yourself and studying independently. It is a big lifestyle change, but it is also a great opportunity for you to grow as a person.
Prepare for College in Advance
Always be prepared. There's no such thing as preparing too much, so make sure you take ample time talking with your parents and teachers to decide on the path you want to take, what subject to study and where you want to go. Get prospectus' sent in the mail so you can see what different colleges have to offer. Work out how far away things are and decide how far you are willing to travel from your family.
Take Leadership Roles
It will not only look good on your application, but it will also enrich your life and allow you to build your skills on a personal level. If you feel like you are a shy person naturally- taking on a leadership role can help you with your confidence and allow you to come out of your shell. It will make college interviews much easier to bare.
Have a Mentor
Find an older student, a family member or a teacher to help you with the application process. They have all been there before, so they will be able to advise you on what colleges are looking for in a student and the sort of things you want to add to your application. You may be surprised to hear that your hobby as a writer will be something to include on your application as it shows more about who you are as a person. Find useful sources of information and look at websites for tips on college life and admissions (source: collegeprepoptions.com)
Study
Get yourself into the habit of studying for every class each week. It doesn't matter if you have a quiz coming up or not, you need to be reading up on the subject to help you better understand what you are learning- this will help you when you get to college because you will be expected to study independently.
Cut Down On Social Media
Social media is a huge part of our daily lives, but try and refrain from spending hours glued to your phone screen. Instead focus on your hobbies; go out and play a sport, read your favourite book or sketch. Enrich your life by spending time on what you love rather than looking at endless memes.
Do Not Cram for Exams
Procrastination is the enemy to every successful person. It is something that all of us do at some point or another, but it can prove damaging to your life and career. Instead of leaving your study until the night before the exam, try studying for 1 hour each week for a couple of months leading up to your exam. You can find some better ways to study here: http://www.thebestcolleges.org/17-scientifically-proven-ways-to-study-better-this-year/