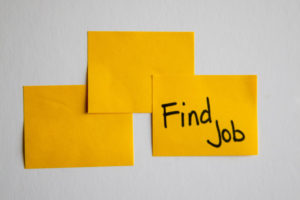 Job hunting can be frustrating. All the knock backs and rejections can get you down. The trick is finding ways to prove to the employer that you're the one and only person who can give them what they're looking for. Proving you're that one person is not easy, but it can be done. Don't do yourself down or give up before the process has even begun.
You need to first of all believe that you are the right person for the job before you can convince anyone else that that's true. Once you've got that covered, you can set about impressing the right people in the right ways. Read on if you want to learn about some of the steps you should take.
Do Your Research
First of all, you need to make sure you do plenty of research regarding the company and what it's trying to achieve. If you don't know plenty of information about the company, it's a sign to the company that you're not really that interested. If you really wanted the job, you would take the time to look into what the business has to offer, and what kind of work it does on a daily basis. It's definitely worth doing, and be sure to use what you learn to your advantage when you're attending interviews later.
When Writing Statements, Focus on Challenges, Actions and Results
You might be required to write a statement relating to your job application. This is certainly an important part of the process because these days, many companies place more importance on these than on CVs. They want to see a piece of writing that is directly from you and which displays something of your mentality and personality, as well as your career and academic background. Look at a sample ecq response if you want some ideas. It might help you a lot.
Don't Talk Down Your Experience
If you haven't been working for a long time, or you've only left education recently, you might feel like you're lacking the kind of experience the company might be looking for. But don't talk down the experience that you do have. Display it and talk about it in a creative way. This is not about lying. Instead, tell them how your experience in your career has helped you to grow and learn thus far. That turns your experience into more than a list of jobs on a piece of paper. It will be seen as transformative and valuable instead.
Show Your Personality
No one wants to hire someone who has no real personality. These days, employers are not just looking at your skills and your CV. Instead, they're looking for people who can also slot into the current system that the company has in place. A lot of that will be linked to how you display your personality when you're meeting representative from the business that you want to work for. Don't try to hide your personality and appear blandly functional. Some people think that's the way forward, but in most cases, that's not true at all.
Consider Your Past Job Hunting Mistakes
Everyone has been out there searching for a job in the past. And you've probably made your fair share of mistakes during that time. The last thing you want when trying to show a company that you're their ideal candidate is to be making lots of mistakes. Give some real thought to this and try to ensure that you don't make the kind of mistakes that have stopped you from getting jobs that you wanted in the past. It might not seem like much, but having a smooth interview and application process can really help you get that job you want.
Prove You're Curious
Finally, you need to take steps to prove that you're very curious about working for the business and what it will involve going forward. Businesses want to know that you're interested in working for them. They're not going to want to hire a person who doesn't seem bothered about whether they get the job or not. One of the ways in which you can do this is ask questions about working for the company and the role itself. Ask creative and interesting questions that show you have not just thought them up on the spot.
To get the job, you need to show people that you are the right person. The one that is better suited to the role than anyone else. So, make the most of the tips above.