All we girls hear about is dieting and being thin. It gets a little old! How about some advice on just being healthy. It's not all diet and exercise and fitting into a mold…it's embracing your body and taking care of yourself so that you may live a long, healthy lifestyle!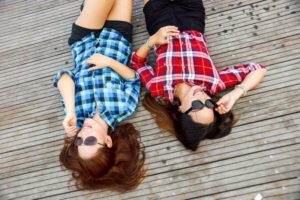 Life, whatever your age, is something that takes a lot of time and effort. It's not until we are able to retire, or snatch a few days on a holiday, that we can truly sit back and think "hey, we've got this". For those who are just getting to the end of their school career and are thinking about college, and even those who have done all of that and are trying to further their careers, there are things that can be done to both prepare you for and release you from the busyness of life.
Organize Your Schedule
Make sure that you know what you're doing on a daily basis, and try to stay a couple of days ahead of yourself. That way you won't burden yourself with taking on too much. Know your limits and try to understand what too much can be to you – whether this is an after-school club or volunteer work for example, if it is tiring you out too much to work effectively at anything else then you need to realise that this is something that needs cutting out. This is something that takes time and experience to master, so don't expect that you'll know exactly what you need and don't need in your life – just go with the flow and see what works best for you.
Organize Your Food
You can't get by on a busy lifestyle without the right sort of nutrition. If you aren't feeding your body the foods it requires to give out a great performance, then you will see yourself lagging in several areas – whether this is not being fit enough to do your daily walk to school or losing concentration on whatever project you're working on, your body needs a good nutritional diet, as explained on She Informed, to sustain a constant operating level. The best thing to do is compare yourself to a car and how much gas and maintenance it needs to keep itself going; it needs a lot more than just fuel and a service, it also needs water and oil and a whole host of other things to make sure it works to the best of its ability. Your body is completely the same.
Organize Your Fun
Don't be so busy that you forget to take time out to have some fun. Make sure that you organise yourself enough that you have the time available to you to be able to go out and give yourself some freedom, but don't feel like you have to hold back on doing anything other than work just because that's what your schedule tells you. Follow the mottos of 'work hard, play hard' and 'all work and no plays makes [insert name here] a dull person' – they're old but they really do hold a lot of powerful meaning. If you don't de-stress once in a while, you won't have the means and the focus to go on and keep doing as well as you're doing … to achieve your potential.
---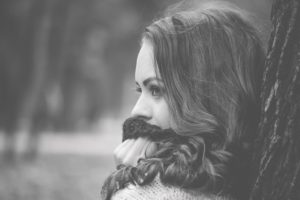 The vast majority of mental health conditions trigger before the age of 25. While some – such as schizophrenia – can manifest later in life, for most, they emerge towards the end of their teens.
This is problematic. It's a time of life that is generally disruptive anyway, as teenagers try and figure out what they want from the world. Then they have to deal with the onset of what can often be a vicious mental health condition. This is, in no small part, why eating disorders are so prevalent among girls and young women.
You are likely familiar with the names of the most prevalent mental illnesses, such as depression and anxiety. However, there is a subset of the anxiety disorder category that is becoming more prevalent – Health Anxiety.
What Is Health Anxiety?
Health Anxiety is separate from the infamous hypochondria; when someone imagines themselves to be ill for attention. With Health Anxiety, the sufferer imagines themselves to be ill – but they don't want attention. They don't want to be ill; they're terrified by the mere prospect. It is not malingering in the traditional sense; it's a constant, all-consuming fear of illness, doctors, hospitals and medical tests.
Something as simple as a trip to the opticians is difficult for someone with Health Anxiety. They suffer fear that has physical manifestations, such as sweaty palms, shortness of breath and lightheadedness.
Those with Health Anxiety also tend to be consumed by a fear that they have a terrible illness. At this point, there are two subsets of the subset itself:
1) Reassurance Seekers. The reassurance seekers tend to visit their doctor often with a new perceived symptom, in desperate need of reassurance they are not suffering from a terrifying disease. They have more medical tests than normal. They will Google symptoms they experience in an attempt to alleviate the intrusive thoughts that they have no control over.
2) Avoiders. Avoiders are the exact opposite. They will not visit a medical professional if it can be avoided; they avoid anything on TV to do with medicine. This can often be to the detriment of their own health. They will, for example, miss routine eye tests for fear of what may come of them.
What Is Health Anxiety?
Health Anxiety is now being recognized as a form of Obsessive Compulsive Disorder (OCD). OCD is best characterized in a nutshell as:
"A person suffers intrusive thoughts they cannot control. They then take actions to alleviate the disturbing thoughts and calm anxious feelings."
In the standard OCD, those actions are the recognizable symptoms such as hand-washing. For people with Health Anxiety, their actions are likely to be visiting a medical professional or researching symptoms of diseases.
Why Can't Health Anxiety Sufferers Just Get Over It?
The nature of intrusive thoughts is that they are intrusive; they are not invited. Health Anxiety is caused by brain chemistry being awry, the same way all mental illnesses are. Someone with Health Anxiety can no more "get over it" than a person with a broken leg can just walk on it. The cause is physical – the term "mental illness" is something of a misnomer.
A typical cycle of Health Anxiety goes as follows:
1) The initial trigger, such as navel pain, kicks off this cycle.
2) They seek reassurance from a doctor or leave the problem long enough for it to resolve itself.
3) They satisfy the initial trigger with the above; the pain disperses (or has a benign cause such as IBS, which is rectified) and they resume normal activity.
4) They are then triggered with an entirely new symptom, and the cycle begins again.
The length of the cycle depends on the individual concerned; it may take days, or it may be weeks. The whole while, they are anxious, distressed and terrified. It's not something they have any control over – no one would invite these things.
How Is It Treated?
Treatments for OCD have some efficacy against Health Anxiety, but many sufferers have to formulate an individual plan that works for them. Options include:
Medication
SSRI drugs commonly used to treat depression can help alleviate mild symptoms. Earlier generic tricyclics such as Clomipramine can be helpful in more severe cases.
Talking Therapies
Cognitive Behavioral Therapy is most often utilized for Health Anxiety, with varying degrees of success.
What Do I Do If I Think I Have Health Anxiety?
Talk to a doctor and explain your symptoms. Diagnosis can be tricky; you may find a doctor saying you are just malingering. You have to be careful to explain the anxiety and upset your thoughts are causing you. And never be afraid to get a second opinion. Health Anxiety is becoming more commonly recognized, so don't miss out on the chance for assistance.
---
With the amount of people telling us what is healthy and what isn't, it can be totally confusing. One person is saying you need to eat loads of carbs to stay healthy, and the other person is saying that carbs are evil and you should have lots of fat. It doesn't make it easy for you to decide what route to go down in terms of diet. There are, however, things you can do that are as old as time itself to help your body, exercise and sleep!  
The benefits of an active lifestyle have long been talked about, from increased blood flow to improving your heart to just plain feeling better in yourself.  There are many different things that people tout as a shortcut to weight loss, from special tablets that are potentially very dangerous to natural remedies like using lemon water. While squeezing lemon in a bit of water is very refreshing, lemon water is overrated and it is not as good a tool to weight loss as it was once thought to be. But when it comes to losing weight, it's the cliché of move more and eat less. This doesn't give you license to eat an apple and go for a 5-mile run! In fact, if you don't eat enough, your body goes into "starvation mode." The trick is to strike a right balance. The thing about exercise is that it doesn't have to be the chore everyone thinks it is. If you think it's going to be difficult, believe me, it's going to be difficult! But by choosing an exercise that you enjoy, that is half the battle. Pick a high-intensity sport that you can play with a friend, like squash. You will get the exercise you need, plus it's fun!
A lot of people think exercise has to be punishing and "no pain, no gain" is the best thing to do to your body. In fact, rest and recuperation are as important to building muscle or losing weight as the exercise itself, this is where sleep comes into play. The benefits of sleep are numerous, but we seem to think of sleep as a thing of weakness. A lot of people go to work on little sleep, thinking that they just need to power through. However, those people are doing a lot of damage to their bodies! Not only does your body need proper sleep to recover after a gym session so your muscles can recover (it is more important than consuming loads of protein!) but it is also good for your mind. Your brain does all of its processing during sleep, so you need to make sure that you get the right amount of sleep to feel recovered. This doesn't mean you can sleep for 12 hours a day! Too much sleep is as dangerous as too little sleep, and if you are sleeping for an excessive amount of hours, you may need to check if you have a deficiency in a key mineral like iron.
Sleep and exercise are what we need to build our bodies properly. Combined with a good diet, you will be completely fighting fit!
---