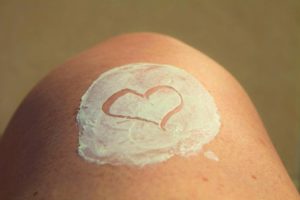 When summer comes along, we all just want to have fun – and who doesn't? Warmer weather means the chance to be outside more. Not just that, but the days get longer, and spending the nights chilling with our friends is something that is par for the course. Everybody's mood lifts and we don't have a care in the world. But, really, we should be caring about something – our body. There's a bit of extra TLC that we need to be giving ourselves during the summer months, to make sure you're kept happy and healthy throughout.
Drink More Water
It's recommended that we drink at least eight glasses of water a day, but most of us aren't even hitting that target. This increases during the summer, as you will need to replace fluids lost through sweating due to the warmer weather. The most important thing that you need to consider each day is how hydrated you are. If you can't remember to take a drink (and this is a common problem – a lot of us have to wait for the real signs of thirst to develop within our bodies), you need to set yourself reminders. Whether this is a little buzzing on your phone, an alert going off on your Fitbit or even buying yourself a smart water bottle to encourage you to take a sip, these are all useful things. Not only are you keeping your body hydrated, but it also does wonders for your skin and energy levels. The more water you drink, the more focused you will feel as well – so if you're in school or studying, this is a great tip to take with you. Hydrate yourself to be able to get better grades!
Avoid Bites
Warmer weather means that bugs are more likely to make an appearance. A lot go into hibernation during the cooler months, and this is their time to shine; they make their homes, breed and also like to bite you. A lot of them don't do it intentionally, but as more of a defence mechanism. Nevertheless, there are critters such as mosquitos and horseflies who don't fit in this category, and are literally only after your blood. There are steps that you can take to prevent this, and heeding precautions may mean that you don't spend most of the summer months itching at the least, and visiting ER due to allergic reaction at the most. Once bitten, there are certain remedies that can be found at naturalcave.com to combat some of the swelling. However, it is more important to look at what you need to do to minimise the risk of getting bitten rather than thinking about the treatments afterwards (although these really do come in handy – so read up!).
Wear Sunscreen
A lot of us tend to take into consideration the SPF (sun protection factor) when deciding on which sunscreen to purchase. The most common for the more fair-skinned amongst us who aren't wanting to get burned is factor 50+; the recommended is at least factor 15 to avoid irreversible skin damage. However, contrary to the recommendations, research has been released stating that you need to focus more on the UVA & UVB rating rather than the factor. Each sunscreen is given a rating of between 0 and 5 stars for these points, and you need to ensure that you are picking the product with the highest star rating to achieve maximum coverage.
Protect Yourself
Wearing sunscreen sometimes is simply not enough. Thankfully, fashion has adapted so that we are able to wear certain pieces of clothing that can give us the coverage that we need while also playing a vital part in blocking out the sun's harmful rays. If you can find a hat with a wide brim, to cover your head but also give you a certain amount of shade on your face, then wear it. Kaftans are cool – not only are they back in style this summer, but they will help to air you out so you're not overheating. The main risk of overheating is that you are susceptible to sunstroke, which will leave you poorly from anywhere from a couple of days to a few weeks depending on how severe it is. Keep yourself out of direct sunlight as much as you can, and don't overexert yourself; warmer weather can take a lot out of you without you realising. Your body has to work a lot harder to get you through the day, rather than in winter when it's simply preserving your fat stores.
Repel The Bugs
As well as the bugs that bite, you also have the ones that sting floating around. Wasps are common around the country, but depending on what state you live in, scorpions can also make an appearance. It's more a case of common sense with these guys; if you stay away from them, they tend to stay away from you. Swatting at them will only increase their need to defend themselves more, and that's when the sting comes into play. Except it's nothing to be playful about – they really hurt!
Swim With Friends
Last but not least comes the one pastime that everybody enjoys during the summer months: swimming. A dip in the pool may seem innocent enough, but you must make sure that there is somebody with you regardless of how old you are or an experienced swimmer you may be. Freak accidents can and do happen, and it's not worth taking the risk of submerging yourself in water without anybody being on hand to come and help you should things start to go awry. Something as small as having low blood sugar, causing you to go dizzy and slip, could be enough to land you in hospital – and that's even with somebody there to take you. Taking all of the precautionary measures that we are taught in childhood, such as no running around the poolside and only going in the deep end when you feel confident enough to, is vital.