Written by Jill Sheets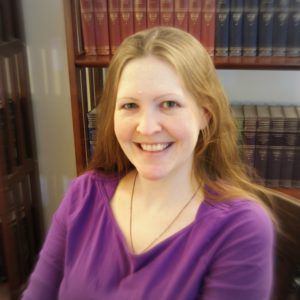 In my opinion, author B. Kristin McMichael is one of the greatest young adult authors out there. Her books are so hard to put down! When I got the chance to interview her, I was so excited. Read on and learn more about her books, including a new one which will be coming out this fall. Also, find out where her ideas come from and hear what advice she has about writing.
R: Tell us a little bit about yourself. How did you get your start writing and what was your first book about?
B: I think I've been writing since I figured out how to write words on paper. I've loved reading from a very young age and it just continued as I grew older. The first novel I wrote is the second one I published. It was a vampire novel that came from a dream I had. A few months later, Twilight hit the bookstores and the vampire craze began. I figured no one would want to read my book and just left it on my computer for years. In 2013, my hubby asked if he could take it and publish it. I wasn't sure about it, but I let him anyway. Seventeen novels later and he is still publishing them! Right now we have twelve books in the same vampire world, which I call the Night Human World.
I spent ten years as a molecular biologist, so it is hard to believe that I have five completed series and one stand-alone book right now. One common thing in my books is that they are clean teen books. There is no sex and very little violence, and the violence in the books isn't super graphic. I write books that I won't be worried about my children reading when they are teens.
R: Tell us about the Blue Eyes Trilogy?
B: The Legend of the Blue Eyes is a coming-of-age novel where instead of facing normal teen issues, Arianna has to face the fact that she turns into a monster on her sixteenth birthday. She has to learn how not only to grow up, but to grow up in a world filled with monsters that drink blood. In the trilogy, we meet many of the people who will show up in later books, and when I finished Arianna's story, I couldn't help but continue their stories.
A cool side note on this book was that it was recently translated into Italian, so I have my first foreign edition published now.
R: You also wrote the Day Human Trilogy. Please tell us about those books.
B: The Day Human Trilogy is a spin-off from the Blue Eyes Trilogy. Sometimes when you finish a novel, you wonder what happens to other people. This series focuses on one of the main characters from the Blue Eyes Trilogy as he goes into the Appalachian Mountains to return a sidhe, a fairy-like blood-drinking night human, home to be rid of her. Instead, he finds that maybe his place isn't where he thought it should be and there is a whole different life waiting for him. I love the idea of fate and people meeting that should be together, even if they don't agree because they don't see it like they should. It is so fun to see characters grow and change.
R: Tell our readers about the Skinwalkers Witchling Trilogy.
B: The Skinwalkers Witchling Trilogy is a whole new trilogy set in the same night human world as the Blue Eyes and Day Human trilogies. The main character, Cassie, is introduced in the third book of the Day Human Trilogy, but there isn't much told of her. This trilogy focuses on her adventure and place in the night human world. She is a witch but never knew about the night humans that live beside the witches, and she certainly doesn't know about the war going on with the night humans in her town. She is quickly caught in the middle of it.
R: Tell us about the Chalcedony Chronicles. How many books will be in this series?
B: The Chalcedony Chronicles is a four part series. I've had fans asking me to write more, but right now I've been focusing on the night human world series. This is a college time travel romance series that reads like a contemporary for the first half the novel before things take a turn to the bizarre for the main character. Mari is set to have freedom and be a normal college freshman, until she meets a guy that is from the past. He, along with his friends, take her on an adventure to ancient times where she finds there is much more to her story and life than she ever knew was possible.
R: Tell us about the Merworld Trilogy.
B: The Merworld Trilogy is the latest series in the night human world. Whitney was a night human, but had that part of her taken from her. As a normal person that knows about the blood sucking monsters in the world, she was not prepared to meet Sam, since merpeople were supposed to be eradicated over a hundred years earlier. The Merworld Trilogy follows Whitney as she finds a new place in the night human world and a life that she didn't even know she could have.
R: If they were going to make movies out of your books, who would your dream cast be?
B: I think my Night Human World series could make a great TV show. As to casting, I'd have no idea. The main character of Arianna is only fifteen going on sixteen. I would almost think with such a young cast, you'd have to have unknowns because by the time the show was made, they would be too old! The only book I could see as a movie is my stand alone novel, To Stand Beside Her, but even that I wouldn't know who to cast.
R: What is your writing process? How do you come up with the ideas for your books?
B: I know where the book starts and where it is going, but in between I tend to just write. I have discovered more than one character I grew to love as the story progressed and even a few more that I didn't even know would be involved. I can remember talking to my husband after writing one of the Chalcedony Chronicle books and telling him, "Crap, I think I just made a really important person. He's going to have to fit into the whole story now!"
As for ideas, I have a ten page document that keeps growing with ideas. My ideas come mostly from my dreams. For as long as I can remember, I've had very long and vivid dreams that I remember the next day or week or longer. This works great for story ideas, but not so great when you have one of those really terrifying dreams.
R: You book covers are beautiful. Do you get to pick them out or have any say on them?
B: I've worked with a few different designers that I've liked the art work of before I even hire them to make the covers. I give them a basic idea of what the story is about and who I want on the cover, but I let them do the rest. I found them because they do great art, so I don't want to put too many restrictions on them. I've been lucky to get some really great ones from them and feel so fortunate to work with the artists I have.
R: Where can people get your books?
B: Amazon, Barnes and Noble, Kobo, iTunes, Smashwords, and Audible.
R: What are you currently working on?
B: I have a new book that will be out on September 4th called The Night Human Hunter. It is set in my Night Human world and follows a hunter that leaves a matriarchal hunter society to find his dad and discover the secrets that come with him. I'm also writing a prequel to the Merworld Trilogy that will be in a box set called Sirens and Scales in January. Twenty authors are coming together to write an anthology all about mermaids and dragons.
R: What advice would you give someone who wants to be a writer, but who always second guesses themselves?
B: Just forget everything and write. Half the battle of being an author is getting the book done. There are always doubts when you write. Is this the right direction for the book? Will people like this? Will anyone want to read this? Will it be good enough? You will never get the answers if you don't try. And surprisingly you will find that there are people out there always looking for a new book. You just have to have the confidence (and thick enough skin) to put yourself out there. Don't worry about reviews or people who don't like your work. You will get people that love your books and make up for every person that doesn't.
R: Other than this one, what is the strangest question you have ever been asked?
B: I once did a blog post about the characters from The Legend of the Blue Eyes favorite foods. That was a hard one. I know many of my characters well, but to decide if they were a cherry or apple pie type of person was hard.
R: Are you on any social networking sites? If so, which ones and what are their addresses? Do you have an official website and/or YouTube page?
B: Website: www.bkristinmcmichael.com
Facebook: https://www.facebook.com/bkristinmcmichael
Twitter: https://twitter.com/bkmcmichael
Instagram: https://www.instagram.com/bkristinmcmichael/
YouTube: https://www.youtube.com/user/BKristinMcMichael
R: Is there anything else you would like to add or say to your readers?
B: Thanks so much for having me! For the book lovers and fans of my books, it's been fun writing all these different stories and even more fun to share it with everyone. Thank you for giving a new author a chance. For the aspiring writers, keep at it. Don't get discouraged and be brave enough to put yourself out there.
Picture sources: Her husband (first picture), Jessica Allain (book covers)