Looking for that perfect after-school job or planning for a part-time summer job? Or maybe you are lucky enough that you don't have to get a job until you are an adult living on your own. No matter your situation, finding the right job is tough, especially in today's competitive market. Stay on top of everything you need to know to land the right job for you!
And find great advice from inspirational, driven girls just like you who have succeeded in their job or career dreams or have started their own business! When you hear their stories, we're sure you will keep working toward your own goals!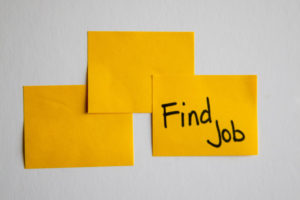 Job hunting can be frustrating. All the knock backs and rejections can get you down. The trick is finding ways to prove to the employer that you're the one and only person who can give them what they're looking for. Proving you're that one person is not easy, but it can be done. Don't do yourself down or give up before the process has even begun.
You need to first of all believe that you are the right person for the job before you can convince anyone else that that's true. Once you've got that covered, you can set about impressing the right people in the right ways. Read on if you want to learn about some of the steps you should take.
Do Your Research
First of all, you need to make sure you do plenty of research regarding the company and what it's trying to achieve. If you don't know plenty of information about the company, it's a sign to the company that you're not really that interested. If you really wanted the job, you would take the time to look into what the business has to offer, and what kind of work it does on a daily basis. It's definitely worth doing, and be sure to use what you learn to your advantage when you're attending interviews later.
When Writing Statements, Focus on Challenges, Actions and Results
You might be required to write a statement relating to your job application. This is certainly an important part of the process because these days, many companies place more importance on these than on CVs. They want to see a piece of writing that is directly from you and which displays something of your mentality and personality, as well as your career and academic background. Look at a sample ecq response if you want some ideas. It might help you a lot.
Don't Talk Down Your Experience
If you haven't been working for a long time, or you've only left education recently, you might feel like you're lacking the kind of experience the company might be looking for. But don't talk down the experience that you do have. Display it and talk about it in a creative way. This is not about lying. Instead, tell them how your experience in your career has helped you to grow and learn thus far. That turns your experience into more than a list of jobs on a piece of paper. It will be seen as transformative and valuable instead.
Show Your Personality
No one wants to hire someone who has no real personality. These days, employers are not just looking at your skills and your CV. Instead, they're looking for people who can also slot into the current system that the company has in place. A lot of that will be linked to how you display your personality when you're meeting representative from the business that you want to work for. Don't try to hide your personality and appear blandly functional. Some people think that's the way forward, but in most cases, that's not true at all.
Consider Your Past Job Hunting Mistakes
Everyone has been out there searching for a job in the past. And you've probably made your fair share of mistakes during that time. The last thing you want when trying to show a company that you're their ideal candidate is to be making lots of mistakes. Give some real thought to this and try to ensure that you don't make the kind of mistakes that have stopped you from getting jobs that you wanted in the past. It might not seem like much, but having a smooth interview and application process can really help you get that job you want.
Prove You're Curious
Finally, you need to take steps to prove that you're very curious about working for the business and what it will involve going forward. Businesses want to know that you're interested in working for them. They're not going to want to hire a person who doesn't seem bothered about whether they get the job or not. One of the ways in which you can do this is ask questions about working for the company and the role itself. Ask creative and interesting questions that show you have not just thought them up on the spot.
To get the job, you need to show people that you are the right person. The one that is better suited to the role than anyone else. So, make the most of the tips above.
---
Becoming a writer isn't as easy as writing a novel, sending it off and getting published that same day. Unfortunately it's a lot more complicated than that – even JK Rowling got rejected many times before Harry Potter got put on the shelves, and even that isn't an immediate thing, there's the contract, editing, proofing, binding, advertising and marketing stages between you handing over a manuscript and someone buying it in a store.
But don't be discouraged! Being a writer isn't just define by becoming a bestselling novelist. You can be a journalist, a blogger, a reviewer, a copywriter – there's a whole host of jobs that allow you to be 'a writer.' But for your best chance at any of these, there are some things you can do to get ahead of the competition and build up a portfolio.
Competitions
Writing competitions come in all shapes and sizes and cover every medium. Not only will you be able to write and have people read it, but you can also win some money. Most bigger competitions print an anthology afterward, meaning that you'll get to see your work in print. When entering check the requirements- you can't just write anything. There will be a subject to stick to, a word count and quite often an age limit. You can find competitions at thewritelife.
Blogging
Having a blog doesn't mean that you have to start spilling your innermost secrets to the world – you don't even have to talk about yourself. A blog can be about a subject you are passionate about like fashion, cars or elephants. You choose what to write about and when. This sort of writing is great to get you used to writing daily and to grow a following. You can keep your blog more journalistic with articles and reviews. Or you can just post fiction pieces if that's what you prefer to do.
Education
You can expand your knowledge and job prospects by increasing your education. You can get a degree in Writing, English or Journalism from most Universities. If you don't have the time or money to go back to college, then think about taking a writing course or enrolling in night school so that you get the experience. It's also a great way to meet people with the same passions and goals, and you can really push each other to get better.
Freelancing
If you are working towards something else, or if this is what you want to do full time, freelancing is a great way to expand your writing knowledge while working. Being a freelance writer means that you need to be flexible with your styles of writing and be able to adapt to new ways of working quickly. You can sign up with a freelancer agency, or find jobs online. You could try and write for bestproductspro if you are more into review writing, or are looking to mix up your styles.
---
As the saying goes, choose a job you love and you will never work a day in your life. We spend a huge part of our days and our lives in general working, and so to be truly happy you absolutely have to find out that you enjoy. Whether you're a young person at the start of their career or are later in life looking to make a change, find your passion and build upon it. Here are three ways you can boost your prospects and snag a job that leaves you happy financially and emotionally.
Improve Your Education
Education is one of the best ways you can improve your career prospects. If you're up against another candidate for a role and the only main difference is one of you has a better education, this is the person an employer will pick. Boosting your education will also mean that you can apply for higher paid and better jobs that simply wouldn't be accessible to you any other way. Higher education such as college or university will provide you with the qualifications you need to get an academic job. From there you could work your way up or continue your studies with a Master's degree, doctorate or PhD to specialise in your field of study.
Go on a Training Course
Another way you can gain the necessary skills and experience you need and improve your career prospect is to go on training courses. This could be something offered to you by your employer or something you look into yourself. But either way, it's a chance to add something valuable to your cv, improve your skills and experience and network too. It could be a specialist course in the field you want to study in, for example health workers could get their advanced cardiovascular life support known as a acls certification. Or something more general that would work for all roles such as working as a team or health and safety.
Do Some Voluntary Work
The problem when you're new to a career is that employers will usually require some kind of experience. But if you've never had a job like this before, how do you get experience in the first place. There's one fantastic way to do this, and that's with voluntary work. Not only does this show an employer that you're prepared to work hard and do what you can to get the job you want, but it's a useful way to gain skills and experience. Psychology students could volunteer with the police the prison system or the courts to gain the experience they need for an academic job when leaving university. Nursing graduates could volunteer at a hospital, clinic or care home. Find out what kind of skills and experience will be required in the role you eventually want and work on building these up now. You will put yourself in the best position for a job and stand out above other candidates.
---