Whether you are preparing for college, or already attending it, there is so much to be said about it! From schoolwork to the social scene, college is full of activities that are challenging and fun. The host of our college blog is a current college student that has great stories and advice about everything college! You can now know what the life of a college student is really like…
Interested in submitting your own future blog content? Think you have what it takes to be a GREAT Relate blogger? Send your writing to mary@relatemag.com. We would LOVE to hear from you!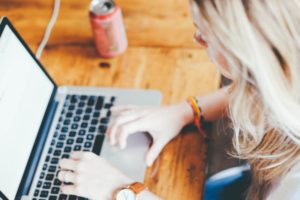 Your teens are arguably the most important years of your life. It is the time where your body changes, you'll grow into an adult and you will have to decide what path to take in life. It can be a scary time, but just remember that what you choose now doesn't have to be permanent, later in life you will be able to change your decisions.
Preparing for life as a college student is a huge task; you'll be faced with living away from home, cooking for yourself and studying independently. It is a big lifestyle change, but it is also a great opportunity for you to grow as a person.
Prepare for College in Advance
Always be prepared. There's no such thing as preparing too much, so make sure you take ample time talking with your parents and teachers to decide on the path you want to take, what subject to study and where you want to go. Get prospectus' sent in the mail so you can see what different colleges have to offer. Work out how far away things are and decide how far you are willing to travel from your family.
Take Leadership Roles
It will not only look good on your application, but it will also enrich your life and allow you to build your skills on a personal level. If you feel like you are a shy person naturally- taking on a leadership role can help you with your confidence and allow you to come out of your shell. It will make college interviews much easier to bare.
Have a Mentor
Find an older student, a family member or a teacher to help you with the application process. They have all been there before, so they will be able to advise you on what colleges are looking for in a student and the sort of things you want to add to your application. You may be surprised to hear that your hobby as a writer will be something to include on your application as it shows more about who you are as a person. Find useful sources of information and look at websites for tips on college life and admissions (source: collegeprepoptions.com)
Study
Get yourself into the habit of studying for every class each week. It doesn't matter if you have a quiz coming up or not, you need to be reading up on the subject to help you better understand what you are learning- this will help you when you get to college because you will be expected to study independently.
Cut Down On Social Media
Social media is a huge part of our daily lives, but try and refrain from spending hours glued to your phone screen. Instead focus on your hobbies; go out and play a sport, read your favourite book or sketch. Enrich your life by spending time on what you love rather than looking at endless memes.
Do Not Cram for Exams
Procrastination is the enemy to every successful person. It is something that all of us do at some point or another, but it can prove damaging to your life and career. Instead of leaving your study until the night before the exam, try studying for 1 hour each week for a couple of months leading up to your exam. You can find some better ways to study here: http://www.thebestcolleges.org/17-scientifically-proven-ways-to-study-better-this-year/
---
With nearly one in five borrowers stuck with over $50,000 in student loans, it is no wonder why this generation is putting off marriage and family to pay off their loans. In 2017 alone, Americans are faced with student loan debt now more than ever. In fact, Americans owe over $1.4 trillion in total U.S. student loan debt.
Need some help on how to financially prepare for college? We've got you covered.
Prepare Your Savings Now
It's never too late to get started on your college savings. The earlier you start the better the chances that you will meet the financial requirements. It can be easy to become overwhelmed with expenses on top of student loans, such as rent, books, and tuition as well as misc. fees. Therefore, the best way to prepare your self is toplan ahead and set a student budget. With a great plan of knowing how much you can spend on a monthly basis, you will know how to determine just how much you can afford on rent, books, food, transportation, and everything else you will need to spend on as a student.
Understand Your Loans
Regardless of the size of your debt, you will need tounderstand the full aspect of your loans. This means you will need to understand who and what you owe as well as the fine details of the loan. You will need to determine which plans are eligible for an income-based repayment plan. Most of all choose theplan with the lowest interest rate. This will guide you in whether you should consider consolidation or whether you should invest before paying extra towards a loan.
Apply for Auto-Debit to Reduce Interest
To save yourself from additional debt, sign up for an auto-debit option. Once you choose your loan payment plan, sign up for this program. Many lenders offer this opportunity to reduce your interest rate. While it might not seem like much of a difference, you will be less likely to suffer from costly late fees and affect your credit report. According to areview of Lexington Law Firm, legal credit repair services can dispute negative listing like student loans, bankruptcies, late payments, paid, collections, etc. While no reputable credit repair company can guarantee definite results, such services will help get you on the right track and repair your credit.
Furthermore, once you are done with school, be sure to get started on your search for a job that offers student loan forgiveness. Many career opportunities allow you to have loans canceled just by working certain jobs. Even if it's not technically a loan forgiveness plan, manyemployers offer student debt repaymentas part of their incentive employment package.
---
If you have just finished high school, you are about to embark on one of the biggest adventures of your life, as you set off for college or university.
Once you have arrived safely, one of the first hurdles you will have to negotiate is the first week. Fledgeling students are flung headlong into college life where they will spend the next seven days finding their feet and learning a little more about themselves. This week will mark your first foray into life as a student. Tread carefully, and you will have the time of your life.
Plan ahead
Finances are always tight when you are a student, and those initial funds won't last long. So avoid the temptation to spend spend spend and be sure to budget carefully for the months ahead. Hopefully, you will have managed to save some money from a summer job to boost your bank balance so resist the urge to blow it all in the first week and put it aside to help with the purchase of any books and equipment that you are going to need. Remember, the campus ATM is not a bottomless pit so think twice before each withdrawal that you make.
Stay Active
With money in your pocket you may be tempted to join a local health club, but think again! Your student budget definitely won't stretch to a gym membership. Instead keep up to date with all the health and fitness news online, where you can read some reviews about piyo and then go for a run to feel energized and decompress. Remember to take advantage of the gym/exercise equipment available for all students at your school. At most schools all you need is your valid student ID to have access to everything you need to be active.
Be Yourself
When meeting new people, it can be tempting to portray yourself as someone that you are not. Just remember that you are going to be living alongside these people full time now and any lies or embellishments are guaranteed to come back and bite you. Stay true to yourself and people will like you for who you are. Don't feel overwhelmed by peer pressure and be proud of your faith!
Get out there
Socializing and making new friends does not come easily. If you are shy by nature, then the prospect of attending social events with a group of strangers will be daunting, to say the least. Be aware, that many others will be feeling just the same as you, so take a deep breath and introduce yourself to just one person. You could make a friend for life.
TCB (Take Care of Business)
Finally, it is important that you do your homework. Aside from all the parties and socials this week there will also be a lot of administrative tasks to complete ahead of the new college year. Make sure that you stay on top of any paperwork and always attend any mandatory meetings. You may be feeling a little worse for wear, but sorting out the preliminary issues will mean that you can hit the ground running when classes begin.
---