Whether you are preparing for college, or already attending it, there is so much to be said about it! From schoolwork to the social scene, college is full of activities that are challenging and fun. The host of our college blog is a current college student that has great stories and advice about everything college! You can now know what the life of a college student is really like…
Interested in submitting your own future blog content? Think you have what it takes to be a GREAT Relate blogger? Send your writing to mary@relatemag.com. We would LOVE to hear from you!
So you've heard how great a semester studying abroad looks on your resume, and so you've decided to be brave and jet off to somewhere new for a couple of months. The chances are that you're feeling both excited and anxious about spending a semester studying in another country, which is completely normal. The important thing is not to let your excitement or anxiety get the better of you – you need to ensure that in the lead up to when you jet off, you spend as much time as possible planning, so that you are able to make the most of your time away.
Get your travel documents in order
The first step when planning to spend a semester studying abroad is to get your travel documents in order. This should include checking that your passport is in date and will be in date by six months throughout your entire trip. If your passport goes out of date while you are away or just after you are meant to return home, it's best to renew it. That way, no matter what happens you know that you're covered.
As well as your passport, you also need to look into whether or not you will need a visa – this information is available online, and will also need to take out travel insurance. Oh, and don't forget to book your plane ticket and transfers to and from the airport in advance, as the sooner you do it, the cheaper it will be.
Pick your accommodation
Once you've got your travel documents in order, the next step is to think about your accommodation. If the program that you are taking part in is run by your college, you may already have accommodation sorted. However, if accommodation hasn't been sorted as part of the exchange program, you need to take your time to choose where you will stay.
Could renting a room in a house share be the answer? Could finding dormitory accommodation be the the best option? Or, could staying in Homestay accommodation with a local family work well? Where you choose to stay depends on the type of experience you want to have while you are studying, so make sure to take your time to consider each option.
Research your new place of study
It's a good idea to take the time to research your new place of study and the surrounding area so that you know what to expect when you arrive.
As well as getting to grips with the layout of the college by downloading an online map from the website, research the extra curricular activities on offer – playing sports or joining a society of some sort is a great way to meet new people and make new friends. Find out what goes on in the area – where are the gyms, what are the best places to eat at, where do the students tend to hang out? The more research you can do, the better.
If you take the time to plan your semester abroad, you are sure to have the most incredible couple of months. So, make sure to plan carefully, to ensure that your time studying abroad is everything that you hoped it would be and more.
---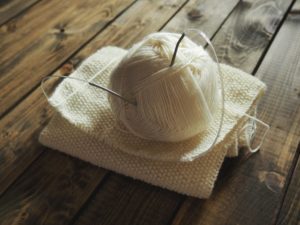 College life getting you down? If there is one thing that annoys all teens, it is the huge pile of work that they get given at college! Sure, doing it all to the best of your abilities is necessary if you want to go onto university and bag the job of your dreams once you graduate. But that is no reason to get super stressed and end up having a breakdown! Thankfully, there are plenty of activities and hobbies you can take up that will help you forget about all your college work. Here are some of the best that will help you to destress.
Start Learning An Instrument
Did you used to learn an instrument when you were a little kid? If so, you might still have it. Dig out your old flute or see about some piano tuning to get your Yamaha piano up to scratch, and see what you remember from your old music lessons! Even if you have never learned an instrument, it is never too late to start. Lots of scientific studies show that playing an instrument is a great way to calm down the brain and release some stress. Not only that, though, but it helps the brain develop, which can prepare it for all the knowledge you need to learn through university!
Get Into A Sport
Another great way to blow off some steam and distress is to exercise or play a sport. When you are out on the pitch, you will be so involved in the game that you will completely forget about all the essays and assignments you need to write. Another great reason to start playing sports and exercising is that your body will release lots of endorphins into the bloodstream. These are regarded as nature's painkillers and can help to improve your mood and release any tension in the body.
Arts And Crafts
Instead of getting comfy on the sofa and turning on a friend, get comfy and have a go at knitting or some other fun arts and crafts. The repetitive motions that are necessary to complete many crafty activities are very soothing and therapeutic for the body. They are great at reducing any feelings of anxiousness that you might be feeling. Getting all snug under your favourite blanket will help you to get really relaxed as well!
Bake And Cook
Feeling peckish? Rather than nipping out to the shop to get a candy bar, you should think about baking yourself a healthy snack. This will do wonders for your diet, but it will also help you to destress. Just like with getting crafty, baking involves a lot of repetitive motions and actions that can help you soothe your stress. If you are feeling super stressed, have a go at baking a loaf of bread. You will find that punching the dough while you knead is a great way of getting all that stress out!
Don't suffer from your stress at college – be sure to take up one of these fab relaxing activities!
---
By the time you get to university and spend a little time there, there's a fact that a lot of students find it pretty hard to miss. As much as the faculty and staff are in charge, the inmates run the asylum, as they say. Student involvement in the university is crucial and can contribute to real improvement.
Become an ambassador
Universities are always trying to get new people to enrol, obviously. Most universities get more applications than they can handle, but that doesn't mean they don't want to keep targeting as many people as they can. With your experience as a student, you can help promote the university and shed some light on what it offers by becoming an ambassador. It will take up a lot of your time during Fresher's week and open days, but it's a great help to the university.
Become a course rep
When those students join, then they might be able to benefit from someone who can help them deal with the exact course they're on. A course rep can help new students prepare their timetables, course costs, and reading lists. They can also serve as a safe way for students to offer anonymous feedback to their faculty.
Offer a hand to fellow students
If you haven't seen them yet, you might have been living under a rock. The Student Unions of most universities serve all kinds of purposes. If you enjoy a sport or a hobby, they can link you up with groups that share that same interest. They help students manage finances, share safety advice, and help those in trouble get the help they need. The Student Union is an invaluable resource, so consider becoming part of it.
Help run the place
The actual staff of the university might need some help, too. A lot of it might be paid, but a lot of it might not be. For instance, you can help the administrators of the university as an assistant. Or you could work in a library, which might range from anything like tracking orders and inventory to helping to choose school library furniture. The range of options and the level of involvement will obviously differ from campus to campus.
Do local community service
The campus itself serves as a centre of community and you're going to find that staff, faculty, and students alike will be involved in voluntary efforts to make that community better. For instance, you could get involved in services that offer safe transport from the campus at night. You could join efforts to keep the campus and its surrounding area clear. Then there are undoubtedly going to be charity and caused-based events running through the year that could use a hand.
As well as creating a better education experience for you and your fellow students, getting involved at university can have some perks for your future, too. Any kind of volunteering, as well as administrative and work experience, is going to absolutely shine on your resume. Not just because of the experience, but because of the forward thinking and engaged nature it shows you have.
---