Whether you are preparing for college, or already attending it, there is so much to be said about it! From schoolwork to the social scene, college is full of activities that are challenging and fun. The host of our college blog is a current college student that has great stories and advice about everything college! You can now know what the life of a college student is really like…
Interested in submitting your own future blog content? Think you have what it takes to be a GREAT Relate blogger? Send your writing to mary@relatemag.com. We would LOVE to hear from you!
Whether you're thinking of applying to college or for a job, it's a daunting process. You've heard all the horror stories about the number of applicants, and you know how tough it is to stand out and get that place. However, if you can add the following to your applications, you'll be more likely to grab the attention of your reviewer, and make it through to the next round.
We've already written a step by step guide to successfully applying to college, but this time, here's ten ways you can boost your application – without having to change your current lifestyle too much.
Get as much relevant experience as possible
This is valid whether you're looking for a job or going to college. If you're applying for work, then find out what skills are needed in your desired career. Then, go about trying to gain them or develop them. This could be through a number of ways: through your school work; through your volunteering; through extra-curricular activities; through any part-time work. Once you've started to get this experience, you can translate it into business needs. Many entry level roles require good computer skills, time management, and the ability to work as a team and alone. These are skills you pick up all the time in your everyday life – you just need to be able to pick examples and show how you do this.
Go the extra step in your extra-curricular activities
You don't need to be told that you have to have extra-curricular activities on your applications. But you need to be more than just a member if you want to stand out. Put yourself forward for leadership or organisational roles. Having a title is a good way to show how dedicated you are, and that you're confident in taking large roles and responsibilities in projects.
Big up your responsibilities and maturity
If you're applying for a job, your future employer will want to know what extra skills you can bring to the table. They don't want someone who acts like a student – they want someone ready to be an adult. So, show off your responsibilities. This might be anything from an online CPR certification, to the part-time babysitting business you run. Take the key skills you've picked up, and explain the responsibilities you've held, and how they can be transferred to a place of work or college.
Show your dedication
You're going to be at college or at work for a long time. So, show that you're dedicated to the cause. This might be through a long-standing hobby to do with your college course or career, or it might be showing that you're capable of sticking with one thing for a long time. If you can point out where you've had tough times and worked through it – rather than quitting – that's a great way to show your problem solving, dedication and determination.
Notch up volunteering hours
The best way to get work experience is by volunteering. From hands-on jobs to office jobs, you'll be able to get a taste of what it's like to work for a business, or in the industry you want to go into, without the pressure of being employed. Many charities are desperate for volunteers, so it's just a case of finding the ones you'd like to work with, and seeing what you can do for them. If you're good on social media, it might be using your skills to run their sites. If you prefer getting your hands dirty, it might be helping out at animal sanctuaries. Either way, there's so much for you to do, and it looks amazing on your resume and applications.
Take a gap year or travel
Sometimes, if you're not sure what you want to do, it's worth taking a year out. In this time, you can travel the world and experience different cultures. You might be able to work in other countries, giving your resume an exotic slant. And, spending time in foreign countries, having to survive for yourself, will give you a huge confidence boost.
Or, you might decide to spend your gap year working. If you can get a variety of internships under your belt, you'll be able to apply for full time roles or college with added panache. You'll have new skills and experiences that those straight out of school might not have yet. While internships often pay little to no salary, and travelling can be expensive, you might want to plan a year out in advance, so you have plenty of time to save up.
Here's a great article about taking a gap year, and this post has lots of great tips to help you save up.
Do your research
Don't go in blind when you write your application. It doesn't take long to research a company, so make sure you do your homework first. Say why you'd like to be at that company or college, and use specific examples. What is it that inspires you? How do you think you'd fit in? The majority of businesses have websites, so it's easy to put the groundwork in – and it pays off.
Monitor your social media presence
Your parents and teachers probably tell you this all the time – but don't let your social media profiles ruin your chances at going to a good college or landing your dream job. Be careful about what you post online. Don't post pictures or comments that you wouldn't want to explain to your elderly grandparents! And if you wouldn't say something to someone's face – don't think about saying it online. Be kind, and be careful. Here's a great guide to maintaining a respectable social media presence.  
Back everything up with evidence
If you can say you've done something, that's great. If you can explain yourself, and demonstrate what skills you picked up and how you used them, that's even better. But if you can show what you've achieved, well, that's the pinnacle to aim for. So, collect any clippings, reviews, recommendations or praise that shows off the point you're trying to make. Someone else singing your praises always looks better than doing it yourself. If you don't have proof, then just remember to be clear, and use quantifiable proof. For example, instead of saying you've got experience of managing a team of newspaper writers, say that you managed a team of 23 writers. It gives your application more of a boost, and makes what you're saying more vivid.
Format it properly!
Now, this is a really simple thing to do – but a really common thing to get wrong. You want to make the reviewer's job as easy as possible. So, lay things out correctly. Use a font that's readable. Don't cram loads of information on one page. Make sure you include lots of white space. Spell check it once, twice, three times – or even better: get someone else to proofread it for you. There's no point doing loads of really good work, if no one can read it due to poor typos and bad formatting.
---
When it comes to higher education, you're likely to have to choose one or two major subject areas. You can focus on one subject or undertake a joint honors degree, where you split your time equally to study two separate subjects. For some of us, choosing a course will be simple. We'll have a set idea of what we want to do. For others, things will be a little more difficult. A good place to start is considering what you want to do for a living after your studies. Contact a careers advisor for advice on the best routes into this career field. If you're not so sure, focus on what you enjoy and what you excel at. This will give you a good place to start from, and you can always choose a specialist area or career later down the line.
Choosing a College
Choosing a college is one of the most difficult decisions in the process of applying for higher education. If you are choosing a unique subject to study, you will probably have specific institutions in mind. However, for more general subjects like mathematics, physics or literature, chances are most colleges will offer courses. So how to whittle them down? Well, firstly you should bear your current academic grades in mind. You will need to apply for a college that is asking for similar grades to those you are achieving. You should also consider different college's academic reputations. Some will be renowned for certain academic departments. Check out institutional league tables for your chosen subject area. A final thing to consider is the location of each institution. Do you want to stay close to home? Would you rather move further afield? Would you like to study in the inner city? Or would you prefer a rural or seaside setting? Visit campuses on their open days. This will give you a feel of the campus lifestyle and local area.
Applying for Funding
When it comes to studies, you're going to need some funding. Not all of us have savings set aside, so you might want to consider applying for a scholarship. A scholarship is a grant or payment made to you in support of your education. It is usually awarded by academic achievement, so if you have a strong academic record, it's time to start writing your scholarship application letter. You can find a complete guide to writing a brilliant application at     https://www.surveyssay.com/how-to-write-a-scholarship-essay. Once you've completed the first draft, have someone read it over for you. An extra set of eyes can help point out spelling mistakes, grammatical errors or simple typos that you might have skimmed over when reading your piece through for the umpteenth time.
Arranging Accommodation
If you are accepted to your desired institution, you will also need to apply for accommodation. Various institutions will have their accommodation available. These are great for first-year students, as they immerse you in the student experience. Contact your college for all information necessary to apply for your accommodation well in advance of moving to the campus.
---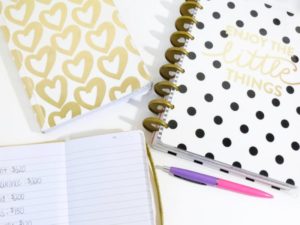 So you've worked your hardest, got good grades, and sent off all of your applications, and it's finally paid off. You've got a place at college! Congratulations! But before you go there are a few things you need to do.
Appreciate what you have now
For a lot of students, that time after high school and before college is the last time that they will be living with their families permanently. That means it definitely worth investing some time and effort into appreciating it as much as possible.
Yes, I know it can be easy to skip ahead to the future in your mind and think about the freedom and independence you will have at college. But there are some wonderful things like spending extended time with you family that you should makes the most of now. So make an effort to grab dinner with your siblings, watch a movie with you folks, and visit grandma as much as your can in your vacation time.
Get organized
The next thing that you need to do to be prepared for College is to get yourself organized. This is actually quite a big task so it's best if you work out how long you have left until you go, which you can use this day duration calculator to do. Then divide up your time and assign specific tasks to each section. Then you won't have a mad rush at the end!
So perhaps in the first week of the vacation, you will pop along to your local department store and buy all the shower items that you will need like soaps, shampoos, sponges, flip flops. Then the second week you can make sure that your laptop is up to scratch or investigate getting a new one. In the third week you can get yourself a planner, and all of the stationary supplies that you will need while at college, and so on until you are ready to depart.
Brush up on your learning skills
Something else that it's a good idea to do before you leave for your freshman year is to take a bit of time to brush up on your learning skills.
Remember that a lot of college is self-directed learning. Which means you need to have a good system of notes organization, and the skills to make them effectively, in place so you can hit the ground running.
Reach out and make friends
Lastly, leaving for college can be a bit of a nerve-wracking time, but being prepared can definitely help alleviate this. One way in particular to do this is to use social media to reach out and make friends before you get there.
Look at platforms like Facebook and Twitter have groups for freshmen of that year group. There you will be able to talk to people that are going to be there with you in your first year. Remember knowing folks before you get there can really alleviate some of the pressure and anxiety that you feel in making such a big life step.
---