Whether you are preparing for college, or already attending it, there is so much to be said about it! From schoolwork to the social scene, college is full of activities that are challenging and fun. The host of our college blog is a current college student that has great stories and advice about everything college! You can now know what the life of a college student is really like…
Interested in submitting your own future blog content? Think you have what it takes to be a GREAT Relate blogger? Send your writing to mary@relatemag.com. We would LOVE to hear from you!
If you're a student, or a new young adult trying to find your feet, you're probably a little confused on what you're up to and where you should go with a career. It might not make you the most money ever, but look back into those musical dreams you used to have! It'll make you feel good and you can impress plenty of people at parties. Yet, it seems everyone is into music nowadays, or has a singing gig on the side, and maybe you're finding that a little boring. However there's good reasons for this! Let yourself be creative and create what you want; here's why you should!
Because it Can Make You Good Money
Think of your childhood dreams and how great it would be to actually be able to follow in them. Dreams of standing on a stage, playing your guitar at local gigs, and signing autographs after the end. However, maybe you gave up on that when you hit puberty and decided school was the only way forward.
Okay so maybe you weren't a superstar back then, crooning in music class and being told to quieten down by your parents, but you're older now and that means your voice and creative drive has changed with your age. Look into your musical ability again; maybe even take some lessons if you have the money or your parents decide it'll be good for you too, if you're still under their roof!
Because of How Hopeful it Can Be
Music has been around for thousands of years because people love it for similar reasons. Music stimulates the brain and releases endorphins for us to enjoy ourselves with, and we get happier when we put the headphones on. We could all do with cheering up from time to time, and the world needs a little more sprinkling of happiness in it.
Hearing someone sing is something that can truly uplift the spirits. Similarly, when you're working hard on cultivating your talent, whether it started from singing into a hairbrush or just picking up a keyboard from the charity shop, there's so much you can do with it. Just take a look at the case of Coran Capshaw, a music producer who was recently honored with these reasons in mind.
Because it Can Make You Feel Better
This is probably the best reason as to why you should starting creating and playing your own music. We've touched on this above, but that's just the shallow end of it! You can raise your self esteem, memory, and empathy levels incredibly via a few tunes you penned yourself.
Self worth is a cycle of improvement. If you managed to make a whole tune by yourself, or a little jingle you and a friend made together, you're probably going to feel good about yourself. Do it again and again and again, and you're going to feel even better!
It's all for a good cause. Make music and make yourself and others happy with it!
---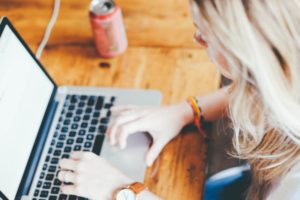 Your teens are arguably the most important years of your life. It is the time where your body changes, you'll grow into an adult and you will have to decide what path to take in life. It can be a scary time, but just remember that what you choose now doesn't have to be permanent, later in life you will be able to change your decisions.
Preparing for life as a college student is a huge task; you'll be faced with living away from home, cooking for yourself and studying independently. It is a big lifestyle change, but it is also a great opportunity for you to grow as a person.
Prepare for College in Advance
Always be prepared. There's no such thing as preparing too much, so make sure you take ample time talking with your parents and teachers to decide on the path you want to take, what subject to study and where you want to go. Get prospectus' sent in the mail so you can see what different colleges have to offer. Work out how far away things are and decide how far you are willing to travel from your family.
Take Leadership Roles
It will not only look good on your application, but it will also enrich your life and allow you to build your skills on a personal level. If you feel like you are a shy person naturally- taking on a leadership role can help you with your confidence and allow you to come out of your shell. It will make college interviews much easier to bare.
Have a Mentor
Find an older student, a family member or a teacher to help you with the application process. They have all been there before, so they will be able to advise you on what colleges are looking for in a student and the sort of things you want to add to your application. You may be surprised to hear that your hobby as a writer will be something to include on your application as it shows more about who you are as a person. Find useful sources of information and look at websites for tips on college life and admissions (source: collegeprepoptions.com)
Study
Get yourself into the habit of studying for every class each week. It doesn't matter if you have a quiz coming up or not, you need to be reading up on the subject to help you better understand what you are learning- this will help you when you get to college because you will be expected to study independently.
Cut Down On Social Media
Social media is a huge part of our daily lives, but try and refrain from spending hours glued to your phone screen. Instead focus on your hobbies; go out and play a sport, read your favourite book or sketch. Enrich your life by spending time on what you love rather than looking at endless memes.
Do Not Cram for Exams
Procrastination is the enemy to every successful person. It is something that all of us do at some point or another, but it can prove damaging to your life and career. Instead of leaving your study until the night before the exam, try studying for 1 hour each week for a couple of months leading up to your exam. You can find some better ways to study here: http://www.thebestcolleges.org/17-scientifically-proven-ways-to-study-better-this-year/
---
With nearly one in five borrowers stuck with over $50,000 in student loans, it is no wonder why this generation is putting off marriage and family to pay off their loans. In 2017 alone, Americans are faced with student loan debt now more than ever. In fact, Americans owe over $1.4 trillion in total U.S. student loan debt.
Need some help on how to financially prepare for college? We've got you covered.
Prepare Your Savings Now
It's never too late to get started on your college savings. The earlier you start the better the chances that you will meet the financial requirements. It can be easy to become overwhelmed with expenses on top of student loans, such as rent, books, and tuition as well as misc. fees. Therefore, the best way to prepare your self is toplan ahead and set a student budget. With a great plan of knowing how much you can spend on a monthly basis, you will know how to determine just how much you can afford on rent, books, food, transportation, and everything else you will need to spend on as a student.
Understand Your Loans
Regardless of the size of your debt, you will need tounderstand the full aspect of your loans. This means you will need to understand who and what you owe as well as the fine details of the loan. You will need to determine which plans are eligible for an income-based repayment plan. Most of all choose theplan with the lowest interest rate. This will guide you in whether you should consider consolidation or whether you should invest before paying extra towards a loan.
Apply for Auto-Debit to Reduce Interest
To save yourself from additional debt, sign up for an auto-debit option. Once you choose your loan payment plan, sign up for this program. Many lenders offer this opportunity to reduce your interest rate. While it might not seem like much of a difference, you will be less likely to suffer from costly late fees and affect your credit report. According to areview of Lexington Law Firm, legal credit repair services can dispute negative listing like student loans, bankruptcies, late payments, paid, collections, etc. While no reputable credit repair company can guarantee definite results, such services will help get you on the right track and repair your credit.
Furthermore, once you are done with school, be sure to get started on your search for a job that offers student loan forgiveness. Many career opportunities allow you to have loans canceled just by working certain jobs. Even if it's not technically a loan forgiveness plan, manyemployers offer student debt repaymentas part of their incentive employment package.
---