Lets face it. School is a huge part of your life, whether you want it to be or not. Might as well make the most of it! We help make sure you get the grade, get involved and actually enjoy your busy school days.
Okay, few people think of school and enjoyment in the same sentence. Even so, it's true that your school years are some of the best. It may not feel like it now, but your school life is the time when you have the most freedom and possibility for fun. Once you get a job, you'll realize that school wasn't so bad. Not that there's anything wrong with working. But, the strict hours will show you that school wasn't as terrible as you thought. The good news is, there are a few ways to ensure you appreciate school while you're there!

HARNESS YOUR DESIRE TO LEARN

Learning doesn't feel like a privilege when you're doing it every day. Plus, there's the fact that you're often learning subjects you didn't choose. Even so, many adults have a desire for knowledge that they can't achieve. Make the most of school by harnessing your learning desire from a young age. There are always going to be subjects you enjoy less. Even so, try to see the interesting side of what you're taught. This information is relevant; else you wouldn't be learning it! Develop an analytic mind, and absorb that information like a sponge. Learning isn't half as painful when you want to do it!
A GOOD FRIENDSHIP GROUP
School is one of the only times where you can muck about with your mates for a large part of the day. Unless a teacher is strict, they'll allow you to at least talk to friends about your work. And, there's no reason you can't have a laugh about that. Learning is fun remember! Once you're in the workplace, though, you're not so free to laugh and joke when you want to. There's still laughter of course, just not so much of it. Make the most of your friendship freedom by developing a good friendship group. That's not to say you need a huge amount of friends around you. Focus on finding two or three friends who you know can make you laugh. If you have trouble branching out, look into extracurricular activities. Joining a group is a fantastic way to meet people with similar interests.
LEAVE THE FUTURE WHERE IT IS
Short of reading your horoscopes on a site like Astrostyle, you have no way of knowing what the future holds. Stressing about it is going to ruin your school days. And remember, these are the most stress free days of your life! Instead of worrying about what awaits, focus on the here and now. That's not to say you shouldn't work towards the future, just that it's not worth worrying about right now!
FIND A FUN WAY OF LEARNING
We've already spoken about developing a passion for learning. It can also help to find fun ways of learning. This will help you enjoy your time, and may also help you remember information better. Of course, in class you're a bit stuck. But, go ahead and apply your own learning methods during homework and revision!
---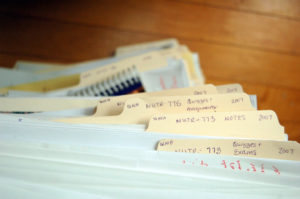 They say that your school days are meant to be the best days of your life. This can be true in many cases, but they can also be some of the most stressful times as well. There is so much focus on doing well in exams and getting into college – as well as keeping on top of all extracurricular activities – that sometimes it can all get a bit too much. Many teenagers in the education system admit to feeling overly stressed or anxious as a result of their studies – something that can have a negative impact on your academic performance, as well as your social life. High school doesn't last forever, and like most people, you probably want to have happy memories of it. If school related stress is getting you down, here are some ways you can manage your anxieties.
Get enough sleep
This might seem obvious – after all, your parents are forever nagging at you to go to bed at a reasonable time, when all you want to do is stay up and watch Dance Moms. But unfortunately, on this occasion they might have a point. Being sleep deprived means that your brain struggles to concentrate and you won't be as sharp in lessons, meaning that your grades are at risk of slipping. If you don't already have one, try to implement a relaxing bedtime routine that helps you to wind down. Create a safe space in your bedroom with the help of candles and dim lighting – you can even look into the effects of gemstones to aid in helping you drift off to sleep.

Drop some of the extra curricular stuff

When we are in junior school, we are used to being a part of lots of sports teams, drama clubs and various other classes taking part outside of school hours. But once we have moved up to high school our studies intensify and it becomes more and more difficult to keep on top of all these extra things – as well as having a social life too! If you try and do it all, you will eventually burn out, and again, your grades may end up suffering as a result. Take a look at the classes and clubs you are a part of and see if there's any of them that you wouldn't mind dropping – thus giving you more time to relax and check in with yourself.
Tackle your assignments one at a time

We all know how it feels when a deadline is approaching and we try and do a million things at once. Our words and thoughts get jumbled and what we end up producing all seems a little disjointed. To produce assignments of quality, only focus on one at a time – the most pressing one comes first. That way, you can give the task all of your focus and you and concentrate your flow of thought on one particular topic, before moving onto the next task.
---
It is easy to criticize teachers, because they might be scary, or too strict, or maybe they gave you a bad mark. After all, it seems impossible to think that teachers were once at your place and that they too have thought badly of the school staff! But, before you dress a black list of all the teachers who have wronged you at school, it is time to sit down and really understand who teachers are and what their lives are like.
#1. They Are Real Persons Who Love People
Stop to consider this fact for a moment: Mrs Lewis, the English teacher, and Mr Smith, the Math teacher, are real people when they are not standing in front of a class full of students. They were not born teachers, and they certainly don't wear their teacher's outfit at all times. They have their own interests and personal lives, just like you do, and you might find that they might even share common passions with you. It's odd to think of them in this way, but picturing your Math teacher watching the same kitten videos than you on Youtube might just be the little push you need to think about them differently. While it is easy to be negative about teachers, you have to remember that they choose to help students like you to build their own future. One teaches out of love for people and out of a desire to help others to succeed in life.
#2. They Have A Stressful Life
Did you know that 4 out of 10 teachers leave within a year? This is often due to the big gap between their hopes and the reality of teaching, especially if they happen to start in a school with difficult classes. You need to remember: They teach because they want to help you build your future. So it can be destructive for their dreams to face students who are rude to them or don't seem to care about the lessons. Additionally, teachers have some the longest working hours, from 10 to 12 hours a day for most, as they spend a lot of time preparing their lessons, noting how the day went, correcting homeworks, finding ways to help those who have troubles to understand the lessons, and making sure that the school remains safe for all students. This is a lot of work to pack in a day! Besides, just like pupils, teachers are also tested on their knowledge and performance, which can be very stressful as a bad mark for them can mean the end of a career.
#3. Teaching Needs Never Stop
A teacher never stops to learn and improve their skills. After all, the education keeps changing all the time with new reforms, new technology and new curriculum. So it is important for them to keep absolutely updated with everything and to provide their students with the best possible preparation to the modern world. Additionally, there are a variety of schools in the UK that all have different needs. Take a look at the Simply Education portal to get an overview of the multiple types of teachers that exist. These teachers need to adapt to the new mentality of their environment when they change schools, so remember to be patient with new teachers. It's never easy to be the newcomer in a group!
---