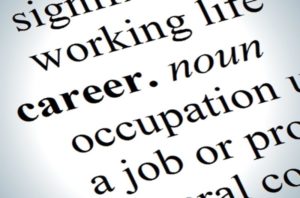 There's a lot of pressure as you grow up in education to know exactly where you're heading in your future and what career path you want to be on. It can be quite distressing when everyone else you know seems to have a plan, but when they ask you the dreaded question, your mind goes blank. Here are some smart moves, whether you're still in education or not, to help you decide which career path you want to travel down.
If You're Still In Compulsory Education:
First off, focus on the core subjects that will give you a good knowledge base for any career journey: Maths, English, and Science. These three are the basics needed for any entry-level job, and if you do decide to go onto further education, they will specifically look at the grades you achieved for these subjects. These subjects tend to have a lot of overlap with each other, and the computational and analytical skills learned, will be relevant to almost any subject or skill you wish to study further. You may also want to consider learning a language. Being fluent in another dialect could open a lot of doors with any career you may decide to go into. You could use it to increase your employability in various fields (marketing, engineering, the list goes on), or you could find work as a translator. As soon as you are legally able to work, be sure that you do. This will enable you to gain both experience and good references about your work ethic. This will show that you are driven, hard-working and up for a challenge.
If You've Finished Compulsory Education:
If you have finished compulsory education and are looking for your next step, there are quite a few options that won't tie you down to a career that you aren't fully invested in. First, you will need to analyze your skills, strengths, and what you enjoy doing. Typically, nine times out of ten, there will be a career opportunity in what you enjoy – it just might be a tricky path to go down. It could be that having thought about your skills and interests you now know what you want to do, but are not qualified enough to gain a position. At this point, you should look into increasing the relevant qualifications to your chosen career. A foundation degree is a great way of gaining further education without being out of work for too long, as they only take a year. You could even work part-time alongside your study. However, if leaving full-time work is not an option for you, you may want to consider studying in the evening or in your spare time. An online MBA program in marketing could be one of a huge selection of options to help raise your profile in a competitive field and secure you a job in your dream career.
Hopefully, this has eased your worries about not knowing what path to go down, and given you some tips and ideas that will help you to come to a decision in the not so distant future. If not, keep doing what you're doing, and striving for success, you may find that you land on your dream path without even realizing that's where you wanted to be until you got there.