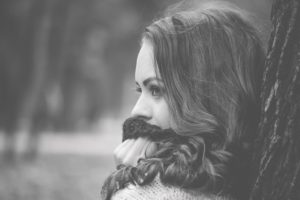 The vast majority of mental health conditions trigger before the age of 25. While some – such as schizophrenia – can manifest later in life, for most, they emerge towards the end of their teens.
This is problematic. It's a time of life that is generally disruptive anyway, as teenagers try and figure out what they want from the world. Then they have to deal with the onset of what can often be a vicious mental health condition. This is, in no small part, why eating disorders are so prevalent among girls and young women.
You are likely familiar with the names of the most prevalent mental illnesses, such as depression and anxiety. However, there is a subset of the anxiety disorder category that is becoming more prevalent – Health Anxiety.
What Is Health Anxiety?
Health Anxiety is separate from the infamous hypochondria; when someone imagines themselves to be ill for attention. With Health Anxiety, the sufferer imagines themselves to be ill – but they don't want attention. They don't want to be ill; they're terrified by the mere prospect. It is not malingering in the traditional sense; it's a constant, all-consuming fear of illness, doctors, hospitals and medical tests.
Something as simple as a trip to the opticians is difficult for someone with Health Anxiety. They suffer fear that has physical manifestations, such as sweaty palms, shortness of breath and lightheadedness.
Those with Health Anxiety also tend to be consumed by a fear that they have a terrible illness. At this point, there are two subsets of the subset itself:
1) Reassurance Seekers. The reassurance seekers tend to visit their doctor often with a new perceived symptom, in desperate need of reassurance they are not suffering from a terrifying disease. They have more medical tests than normal. They will Google symptoms they experience in an attempt to alleviate the intrusive thoughts that they have no control over.
2) Avoiders. Avoiders are the exact opposite. They will not visit a medical professional if it can be avoided; they avoid anything on TV to do with medicine. This can often be to the detriment of their own health. They will, for example, miss routine eye tests for fear of what may come of them.
What Is Health Anxiety?
Health Anxiety is now being recognized as a form of Obsessive Compulsive Disorder (OCD). OCD is best characterized in a nutshell as:
"A person suffers intrusive thoughts they cannot control. They then take actions to alleviate the disturbing thoughts and calm anxious feelings."
In the standard OCD, those actions are the recognizable symptoms such as hand-washing. For people with Health Anxiety, their actions are likely to be visiting a medical professional or researching symptoms of diseases.
Why Can't Health Anxiety Sufferers Just Get Over It?
The nature of intrusive thoughts is that they are intrusive; they are not invited. Health Anxiety is caused by brain chemistry being awry, the same way all mental illnesses are. Someone with Health Anxiety can no more "get over it" than a person with a broken leg can just walk on it. The cause is physical – the term "mental illness" is something of a misnomer.
A typical cycle of Health Anxiety goes as follows:
1) The initial trigger, such as navel pain, kicks off this cycle.
2) They seek reassurance from a doctor or leave the problem long enough for it to resolve itself.
3) They satisfy the initial trigger with the above; the pain disperses (or has a benign cause such as IBS, which is rectified) and they resume normal activity.
4) They are then triggered with an entirely new symptom, and the cycle begins again.
The length of the cycle depends on the individual concerned; it may take days, or it may be weeks. The whole while, they are anxious, distressed and terrified. It's not something they have any control over – no one would invite these things.
How Is It Treated?
Treatments for OCD have some efficacy against Health Anxiety, but many sufferers have to formulate an individual plan that works for them. Options include:
Medication
SSRI drugs commonly used to treat depression can help alleviate mild symptoms. Earlier generic tricyclics such as Clomipramine can be helpful in more severe cases.
Talking Therapies
Cognitive Behavioral Therapy is most often utilized for Health Anxiety, with varying degrees of success.
What Do I Do If I Think I Have Health Anxiety?
Talk to a doctor and explain your symptoms. Diagnosis can be tricky; you may find a doctor saying you are just malingering. You have to be careful to explain the anxiety and upset your thoughts are causing you. And never be afraid to get a second opinion. Health Anxiety is becoming more commonly recognized, so don't miss out on the chance for assistance.